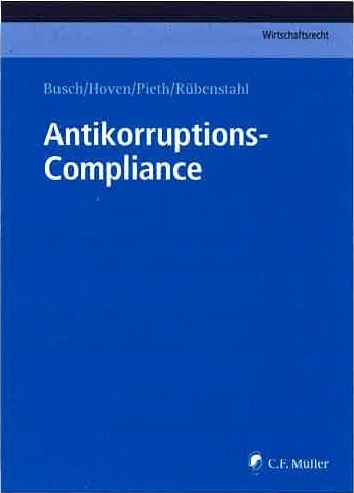 24 Jul

Announcement: Handbook "Antikorruptions-Compliance"

Rechtsanwalt Dr. Markus Rübenstahl is co-editor of the handbook "Antikorruptions-Compliance", which will be published by C.F. Müller Verlag in August 2020. With his top-class co-editors Markus Busch, LL.M., Prof. Dr. Elisa Hoven and Prof. Dr. Dr. Mark Pieth and an outstanding team of authors, Rechtsanwalt Dr. Rübenstahl has written a handbook which comprehensively and conclusively deals with anti-corruption compliance in a practice-oriented manner, both nationally and internationally.

Contents include international guidelines, German anti-corruption regulations for actions nationally and abroad, anti-corruption compliance requirements of important neighboring countries and important trading partners as well as recommendations for companies and preventive measures.